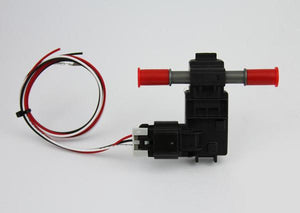 DSX Tuning GM Flex Fuel Sensor with Pigtail
This GM flex fuel sensor measures the ethanol-gasoline ration of the fuel being used. In order to adjust ignition timing and the fuel quantity to be injected, the engine management system requires information about the percentage of ethanol in the fuel.
The flex fuel sensor uses quick-connect style fuel connections, an incoming fuel and an outgoing fuel connection. All fuel passes through the sensor before continuing on to the fuel rails. The flex fuel sensor measures the fuel/alcohol content and sends an electrical signal to the engine control module (ECM) to indicate ethanol percentage.
Includes:
Female mating connector/pigtail
DSX manufactured components are covered against defects in materials and workmanship for the life of the product.
---